- Tharawal Local Aboriginal Land Council -
Our Op shop is run by volunteers with all money raised going towards our annual NAIDOC Family Fun Day. The shop has second hand and new items for sale. Come on in and grab a bargain.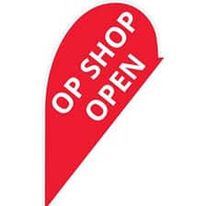 We have traditional artefacts and tools for sale and made to order. All items are made from natural materials found on Dharawal land, just as the Ancestors did thousands of years ago. They are also used to teach about the Dharawal and Aboriginal culture either at the Land Council or in the local schools. 
Tharawal Local Aboriginal Land Council will protect and promote our Aboriginal Culture. We believe it is important Aboriginal children are aware of their traditional culture and they have a sense of belonging and pride.
By teaching Aboriginal children their culture it ensures the Aboriginal Culture and traditional language survives and thrives for future generations. By promoting the Aboriginal culture among the wider community it will create a better understanding and appreciation of the Aboriginal people and the significant connection they have to the land and water.
Tharawal Local Aboriginal Land Council can cater for many different activities including workshops, community consultations, strategic planning days and team building days. We have several spaces to hire for your next event including a small office, large office and conference room for bigger groups and events all have access to a kitchen and amenities.
We have bunk style accommodation for school camps, mother and daughter camps, father and son camps, cultural camps, and corporate camping events.
All dorms have their own amenities and there is a café style camp kitchen [temporarily unavailable]. Tharawal Local Aboriginal Land Council can also do Cultural Tours at the Land Council and off site.